Stephanie Elizalde, a proven schools leader in the Dallas Independent School District and throughout Texas, has been named the district's Deputy Chief of School Leadership.
Elizalde, formerly an assistant superintendent of school leadership in Dallas ISD, will work alongside Chief of School Leadership Robert Bravo in support of increasing achievement and improving instruction at all 227 Dallas ISD campuses, focusing specifically on professional development for Executive Directors and Assistant Superintendents.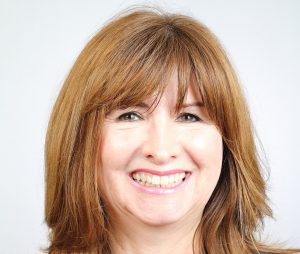 "Stephanie has earned this opportunity with her great work ethic and depth of knowledge and experience. Our staff and students have benefitted from her impact, and we believe she'll make even more of a difference in this role," Bravo said. "I'm excited about what the future holds as we make sure our students graduate college and career ready."
Elizalde has been an educator for more than 28 years with experience as a teacher, principal and in education leadership. She has been with Dallas ISD since 2011, serving as director for Science, Technology, Engineering, and Mathematics (STEM), and both as an executive director and assistant superintendent of school leadership.
Before arriving in Dallas, Elizalde held a variety of leadership positions in San Antonio ISD and Southwest ISD. Her experience also includes stints as Early College High School Leadership Facilitator with the Texas High School Project and assistant superintendent for curriculum with the Shekinah Learning Institute.
Elizalde graduated from the University of Texas at San Antonio (UTSA) with a degree in biology. She later earned a master's degree from UTSA and is currently completing her dissertation for her doctorate from the University of Texas at Austin.
"I'm thankful for the opportunity to continue to make an impact in the lives of our Dallas ISD students, and for the confidence shown in me by Dr. Bravo," Elizalde said. "With a new school year on the horizon, the future is bright."
Elizalde will assume this role upon the hiring of an Assistant Superintendent to replace her, the process of which will begin immediately.