Multiple Career Magnet Center Principal Lynn A. Smith and John Quincy Adams Elementary Principal Nancy Bernardino will attend an intensive principal's training at Harvard University this summer thanks to the Raise Your Hand Texas Harvard Leadership program.
Selected principals attend a weeklong session in which they receive executive leadership coaching aimed at supporting and developing principals and educational leaders through professional development.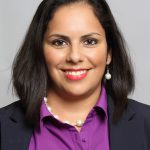 Smith hopes to share her experience with other principals in Dallas ISD and use what she's gained to support her teachers' instructional strategies' growth. She believes growing her teachers' instructional strategies is instrumental in the success of the students she refers to as "at-hope" versus "at-risk," citing the population of students who are expectant mothers and special needs students receiving career skills and support to help them transition into the adult world.
"I felt honored to be selected to be a part of such a strong network of principals," said Bernardino, who has been a principal for four years and is currently at Harvard attending the training. "I have engaged in wonderful dialogue with principals from around the world as this program welcomes principals from all over."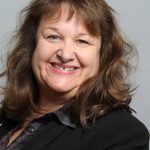 Bernardino said the Raise Your Hand Texas cohort supports principals beyond the Principal's Center at the Harvard School of Education by allowing them to visit each other's campuses and participate in additional leadership training.
"I owe it to my teachers and scholars to refine my skills and to learn new strategies," Bernardino said. "I will take all I learn, reflect on it, and use it to improve instruction and expand the knowledge of my leadership team."
According to the Raise Your Hand Texas Harvard Leadership Program Announcement, the organization carefully selects principals from across the state of Texas to attend summer programs through the Principals' Center at the Harvard Graduate School of Education. The sponsorship covers all associated expenses, including program tuition, travel, and hotel stay.