Dallas ISD announced today that Dr. Robert Bravo from the Los Angeles Unified School District has been appointed to serve as the district's new Chief of School Leadership, beginning June 15, 2015. In addition, the interim chief of Human Capital Management for the district since mid-February, Karry Chapman, has been selected to permanently fill the position.
Bravo has 25 years of experience in education, including leadership at both the campus and administrative levels, all in California. He has served Los Angeles Unified (LAUSD) since 2008, most recently as an instructional area superintendent with responsibility for more than 119,000 students and 154 schools. Under his leadership, graduation rates improved, more students enrolled in AP courses, student attendance increased and the number of school days lost to suspension declined significantly.
"Dr. Robert Bravo is an outstanding addition to the strong and stable leadership team we are fortunate to have in place," said Mike Miles, Dallas ISD superintendent. "His experience in LAUSD gives him a unique understanding of the varying complexities surrounding urban school districts. In addition, his previous experience as both a classroom teacher and principal give him a perspective that will help enormously in his new role."
In Dallas ISD, Bravo's primary responsibility will be to provide leadership to the instructional programs at the district's 224 schools.
"It is truly an honor to be selected for this position and I am ready for the task," Bravo said. "Under Superintendent Miles' leadership, Dallas ISD is recognized nationally for its innovation by laying a solid foundation for transformation. Our shared challenge as a school community is to prepare all students to be ready for college and the workplace, and we know that given the many varying backgrounds of our students, we have a lot of work to do."
Prior to Los Angeles, Bravo was the assistant superintendent of secondary education for the Antioch Unified School District. He started his career as a teacher, assistant principal and principal in Gilroy, California after graduating from the UCLA with a degree in history. He has since earned both a master's degree and a doctorate from the University of California at Los Angeles, and is a member of the California Association of Latino Superintendents and Administrators.
Dr. Bravo (47) is married and has a 2½ year old son.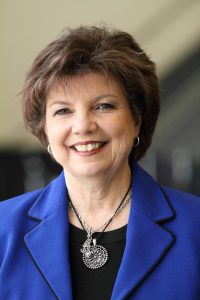 In addition to the appointment of Bravo to the Chief of School Leadership position, the district announced that Karry Chapman, interim chief of Human Capital Management since February 17, will take the position permanently.
Chapman has 16 years of leadership experience in human resources for school districts in North Texas. Most recently, she was the interim assistant superintendent for administration and human resources in Irving ISD. Prior to that position, she was the assistant superintendent for human resources in Hurst-Euless-Bedford ISD, executive director for human resources in DeSoto ISD and personnel coordinator in Grand Prairie ISD. She was a classroom teacher in Grand Prairie ISD for 17 years.
"Karry Chapman has stepped into her position and has been a stabilizing force," said Miles. "Her years of experience in other districts prepared her extremely well for this role. We are fortunate that we found her when we did."
Chapman is a graduate of Baylor University with a degree in elementary education. She also has a master's degree and a principal certification from Texas Woman's University.