Based on a pay-for-performance model, the district's Teacher Excellence Initiative offers rewards for educators who can prove their effectiveness in the classroom.
J.P. Starks Vanguard Academy teacher Shalonda Alexander said she welcomes the challenge.
"TEI gives educators the opportunity to be rewarded for their hard work and dedication to the teaching profession," she said.
Successful appraisals can lead to salary increases and contract extensions for those deemed to be among the district's most highly effective teachers.
Alexander is one of more than 1,400 teachers striving to document that they belong in this elite class of educators through their participation in the Distinguished Teacher Review. The DTR process requires teachers to present evidence of leadership, lifelong learning, and personal contributions to the teaching profession. Another chief area of measurement is their ability to demonstrate their knowledge of effective instructional practices.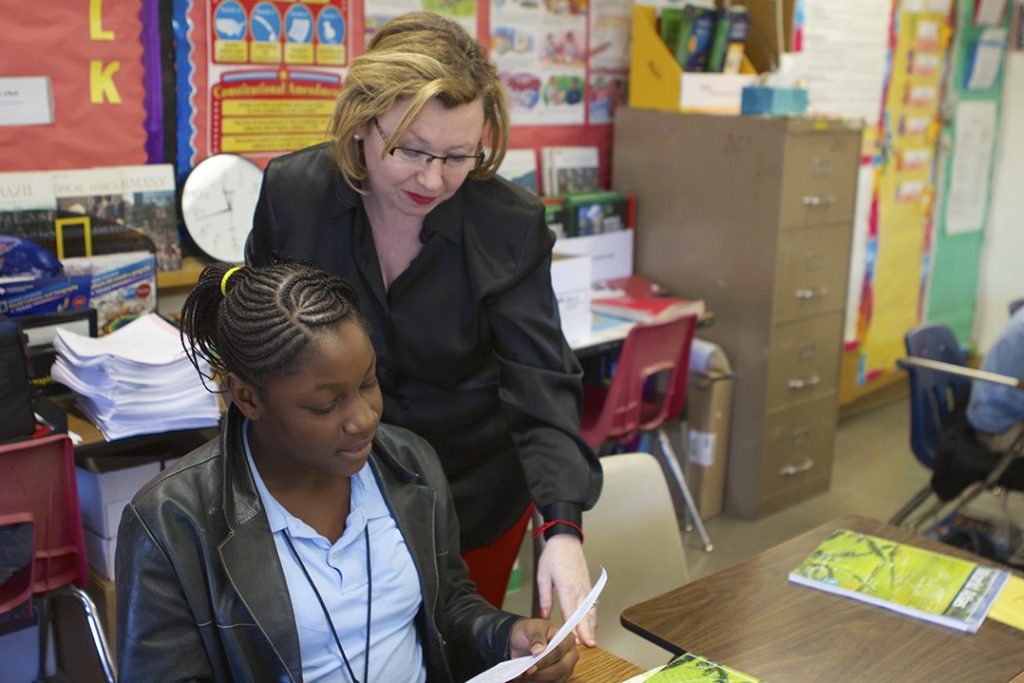 TEI's evaluation system includes observing teachers in action in the classroom. In a traditional classroom observation, a campus administrator visits a teacher's classroom for 10-15 minutes 10 times in the school year for what are called spot observations. Most teacher evaluation systems also utilize an extended evaluation in which an administrator visits a teacher's classroom for a 30- to 45-minute lesson cycle, looking for such signs of effective teaching as classroom management, use of learning checkpoints and high levels of student engagement.
The DTR process utilizes a similar but somewhat more rigorous classroom observation in which a team of two to three observers—content specialists and administrators ̶observe an educator's instructional practices, including lesson planning and the teacher's skill at motivating and engaging students.
"Through the application process, I discovered quite a few things about myself that I hadn't really thought about before," said Juan Quesada-Pintor, a fifth-grade teacher at Jill Stone Elementary School. "It made me think about my leadership and contributions to the profession."
Teachers are given a 10-day window during in which observations will be conducted, though they are not told which day the team will visit their classrooms to note signs of teacher effectiveness.
Benjamin Franklin Middle School teacher Liliya Mezheritskiy said preparing for the DTR observation was no different than putting together her weekly lesson plans.
"I didn't specifically plan for the DTR observation," Mezheritskiy said. "I planned my weekly lessons and adjusted my instruction as needed depending on students' comprehension."
"The process will encourage you to seek new ways to enhance your instructional delivery and challenge your students to be successful in the classroom," Mezheritskiy added. "The (DTR) observation has allowed me the opportunity to share my classroom and students with a team of educators who are striving, just as I am, to enhance teaching and learning."