When leaders, community members and students gather March 6 at 10 a.m. for the groundbreaking ceremony for the Jose "Joe" May Elementary School, they will mark the construction on the final new school in Dallas ISD's 2008 Bond Program.
Scheduled to open in August 2016, the 99,811-square-foot facility will have the capacity to serve 821 students in grades Pre-K through five. May Elementary School, which will be at 9818 Brockbank Dr. in the Bachman Lake area of northwest Dallas, will feature 33 classrooms, two computer labs, a library, performing arts classrooms, gymnasium, and four classrooms dedicated to a Head Start program. The school will sit on 7.6 acres and have three drop off lanes, three playgrounds, administrative offices, and kitchen and cafeteria spaces.
The school is named for the late Jose "Joe" May, who represented District 8 on the Dallas ISD Board of Trustees from 2002 until his death in 2006. May, who was born in Laredo, Texas in 1944, was a Vietnam-era veteran and outspoken advocate of voting rights and public education. He attended East Texas State University where he earned bachelor's and master's degrees and worked for the U.S. Small Business Administration, the U.S. Equal Employment Opportunity Commission, and the Dallas County Community Action Agency. Meanwhile, he also held office or participated in community organizations such as the League of United Latin American Citizens, Dallas Citizens Charter Review Committee, and the City of Dallas Planning and Zoning Committee.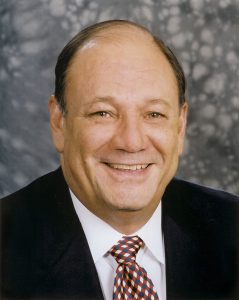 Friends say May's passion was helping the poor, disenfranchised and those who lacked a voice. Dallas City Councilman Adam Medrano, who assumed May's seat on the board of trustees following his death, originated the nomination to name a school in May's honor.
"Joe dedicated his life to correcting injustices and underrepresentation of Dallas' minority communities in school districts, the legislature and on the Dallas City Council," Medrano said.
Medrano added that on issues May believed made economic sense, he was a "visionary advocate and a fearless leader who did not yield to pressure or controversy."
"He was an exceptional role model for the Hispanic community of Dallas, a self-made man, leader, and public servant whose visionary leadership was ahead of its time," Medrano said.
May's sister, Eliza May, said her family is proud that his legacy will include a school named in his honor.
"We hope the school will foster the next generation of public servants who will value the things that he stood for," she said. "We hope future students will be inspired by the work that he and many others started on their behalf. My brother believed in public education and worked hard to achieve his college degrees. We want others to know they can do the same."
Jose "Joe" May Elementary is the last of 14 new schools constructed with funds from the district's $1.35 billion dollar bond program approved by voters in 2008. For more information on the bond program, visit the bond website at http://dallasisd2008bond.org.