Editor's note: During Dallas ISD's Winter Break, The Hub will take a look back at some of the best and most popular stories. This story was originally published on Dec. 2, 2014.
Over the past 180 days, Dallas ISD has been hard at work implementing the Teacher Excellence Initiative (TEI) – the district's new teacher evaluation system that defines, supports and rewards teacher effectiveness. We are committed to ensuring that our teachers receive an evaluation that is fair, accurate, and rigorous.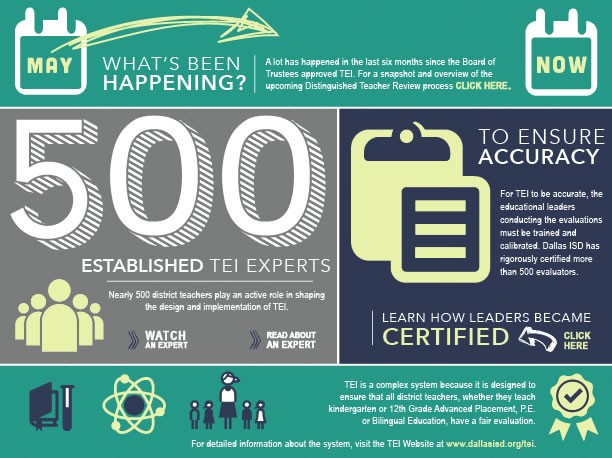 So what's next? Soon you will hear more about TEI, including the Distinguished Teacher Review, administration of student surveys, and how teacher evaluations will be conducted. Also keep an eye out for a video conversation about TEI with Superintendent Mike Miles and TEI Director Lindsay Coshatt as well as interviews with Distinguished Teacher Review-eligible teachers, and an update to the Board of Trustees highlighting the systems being put in place to grow and develop teachers.
SEE ALSO: UPDATED: Board hears progress on Teacher Excellence Initiative