Josh Derrough-Harvey, a senior at W.H. Adamson High School was named Sports Illustrated's High School Athlete of the Month presented by the U.S. Marine Corps. This year, Derrough-Harvey faced adversities many teens his age would never have to face.
He along with his fellow teammates took pledges from men in the community, to help stop domestic violence, garnered national attention.
For his efforts off the field, the national sports magazine sat down with the running back to learn about why he chose to push past the challenges in his personal life.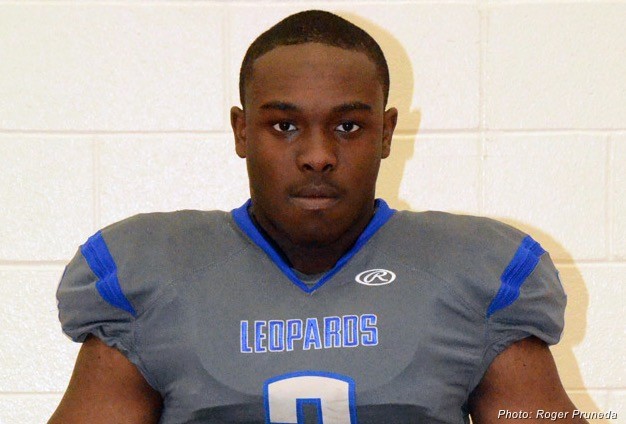 Derrough-Harvey's story was received by various media outlets, who wanted to capture a few moments with the Athlete of the Month in several newscasts. Click the links below to read and watch more:
http://www.wfaa.com/story/news/local/dallas-county/2014/11/19/teen-recognized-for-efforts-to-end-domestic-violence/19257917/
http://www.myfoxdfw.com/story/27410686/courageous-oak-cliff-teen-to-be-honored-by-sports-illustrated
http://oakcliffblog.dallasnews.com/2014/11/adamson-student-honored-for-leadership-in-confronting-domestic-violence-oak-cliff-writers-recognized-for-contributions-to-local-history.html/
http://www.nbcdfw.com/news/local/Adamson-High-School-Football-Player-Named-Sports-Illustrateds-Athlete-of-the-Month-283027611.html
SEE ALSO: http://www.si.com/high-school/2014/11/12/josh-derrough-harvey-high-school-athlete-month