A minority student in the Dallas Independent School District is more than twice as likely to pass an Advanced Placement, or AP, math or science exam than in any other large urban school district in the country, based on the most recent testing results available. For those minority students, that multiplier is even greater: African-American and Hispanic students who succeed in AP courses are four times more likely to graduate from college.
This means Dallas ISD minority students are closing the most important achievement gap for students: college and career readiness. The two charts below, courtesy of the National Math and Science Initiative, show just much the performance on the AP exams has increased since the district began its College Readiness Program in 1996.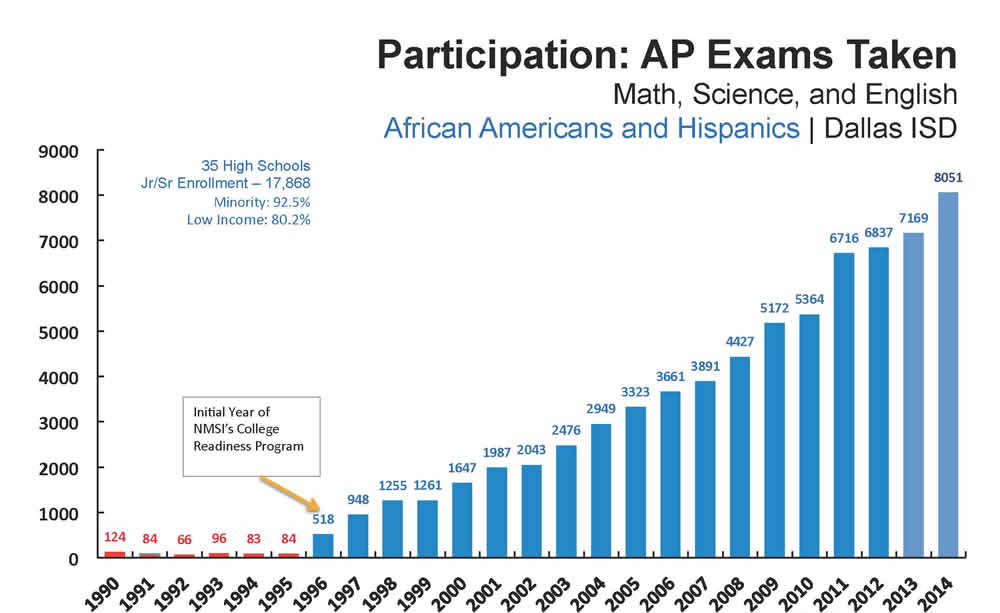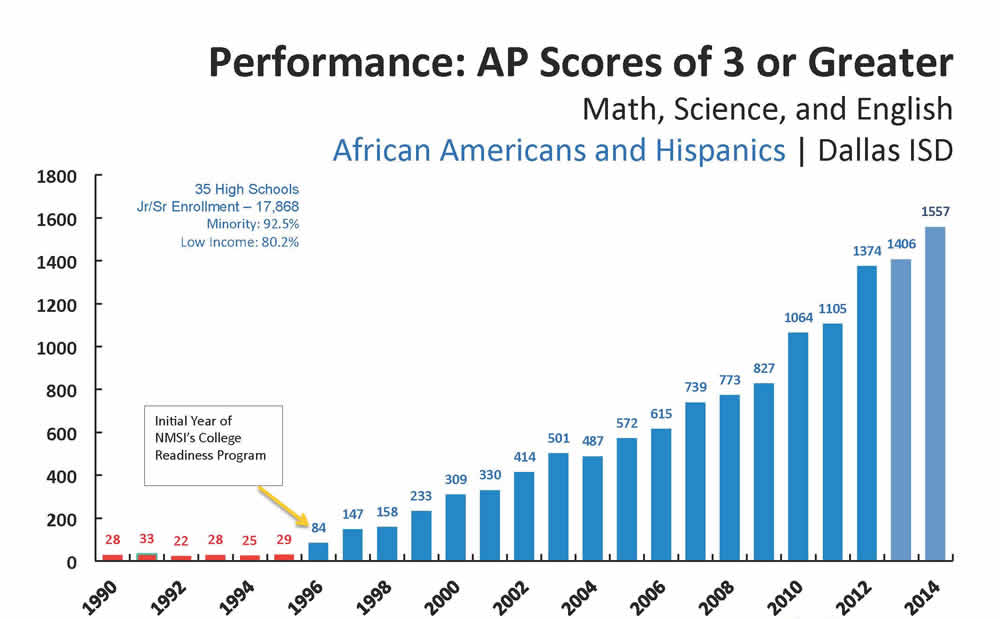 Overall, Dallas ISD students are performing at a higher level on the AP exams. Evidence of marked progress includes a 14 percent increase in the total number of students taking and passing math, science, and English AP exams. In the 2012-2013 school year, 2,312 students passed one or more AP exams compared to 2,637 in 2013-2014, an increase of 325 qualifying scores.