This primer will explain the program and how it helps students graduate college- and career-ready
A recent discussion in the community regarding Dallas ISD's implementation of the "Attendance for Credit" program may leave you with questions about the purpose of the program and how it impacts students and their diplomas.
Below is a quick primer regarding the program and what it means for students who are on course to graduate but may struggling to meet attendance requirements:
What is the Attendance for Credit program and what training has been provided to administrators in the past?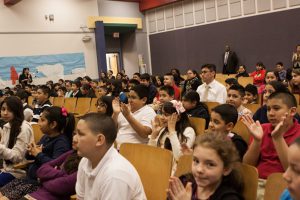 The Texas Legislature passed a law in 2007 to allow students to make up attendance time if they have not been in attendance for 90 percent but at least 75 percent of the time courses are offered. In these cases, the student is eligible for the principal's plan to regain the attendance credit ONLY if the student is passing the course.
The district has had established policies and procedures in place regarding this program. Staff provides training to division operations coordinators, campus attendance administrators, campus registrars and data support and compliance coordinators. Training consists of understanding policy, procedural requirements for the attendance committee and best practices with regard to the principal's plan to regain credit.
Principals have been responsible for implementation on their individual campuses.
When did Dallas ISD learn that there were issues with the program?
Dallas ISD first became aware of issues in February with Attendance for Credit following a previous investigation into a former student. Following that initial report, training was provided to principals in March and April. A preliminary report regarding issues identified at 10 high schools was sent to the Board of Trustees in July.
What additional measures will be taken by the district to improve Attendance for Credit programs?
The district will monitor Attendance for Credit more closely this school year, as well as provide additional guidance and procedures. Principals will be trained on new procedures this fall.
In addition to the training, district staff are working on a centralized tracking system where principals can document their Attendance for Credit process so that executive directors can monitor what is taking place at campuses throughout the year.
How does a program of this size lack oversight and accountability to make sure that policies and laws were being followed?
Because there is little specificity in the law and because each principal has the discretion to establish and maintain attendance for credit programs on their campus, there have been a variety of programs that have developed through time. The main issue the district is facing is documentation to indicate that students have, in fact, made up their absences. There has not been a centralized tracking system for Attendance for Credit, but one is being put in place.
Should the students who participated in Attendance for Credit programs have received their diplomas?
Attendance for Credit is applicable only for students who are passing their courses and have missed more than 10 percent of their classes but less than 25 percent. Students earned passing grades from their teachers, teachers reported their grades and principals certified that students earned their diplomas.