The fastest woman in the world, Sha'Carri Richardson, returned home for the ceremonial naming of the track field that helped shape her formative years.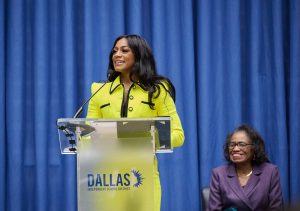 The Sha'Carri Richardson Track at John Kincaide Stadium is located near David W. Carter High School, where Richardson once competed as a Dallas ISD student athlete. It serves as a symbolic tribute to her journey and her ties to the Dallas community, while also inspiring those who step on the same field she once did. 
"She has left a good legacy for us," said Carter High School track athlete l'Najia J. "When she wins, we feel like we're winning with her."
Richardson attended Dallas ISD schools from elementary through high school and was one of the fastest high school track and field athletes in Texas. She credits the relationships she nurtured with Dallas ISD teachers, coaches, and friends as helping shape the woman she is today. 
"Sha'Carri is a prime example of finishing a job when your back is against the wall," said Lauren Cross, girls track and field coach at Carter High and Richardson's former coach. Cross remembers telling Richardson to never let the pressure of life or the expectations of others define her destiny.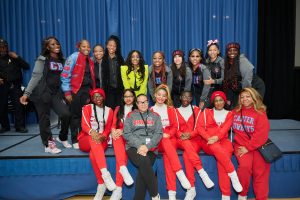 In addition to the naming of the track field, Dallas Mayor Eric Johnson declared Nov. 10, 2023, as Sha'Carri Richardson Day.
"Life is full circle and this moment is exactly that," said Richardson. "Being able to stand here in my hometown where I started my career is indescribable."
The Dallas ISD Board of Trustees unanimously voted to officially name the track in Richardson's honor during the Thursday, Oct. 19, board meeting. A plaque commemorating Richardson will be installed on the track in the spring of 2024.