Thanks to a partnership between the University of North Texas at Dallas and Dallas ISD, graduating seniors at three high schools in southern Dallas will receive automatic admission to the university. Gilliam Collegiate Academy, Carter High School, and Kimball High School seniors join the partnership with the university, which also includes Sunset High School.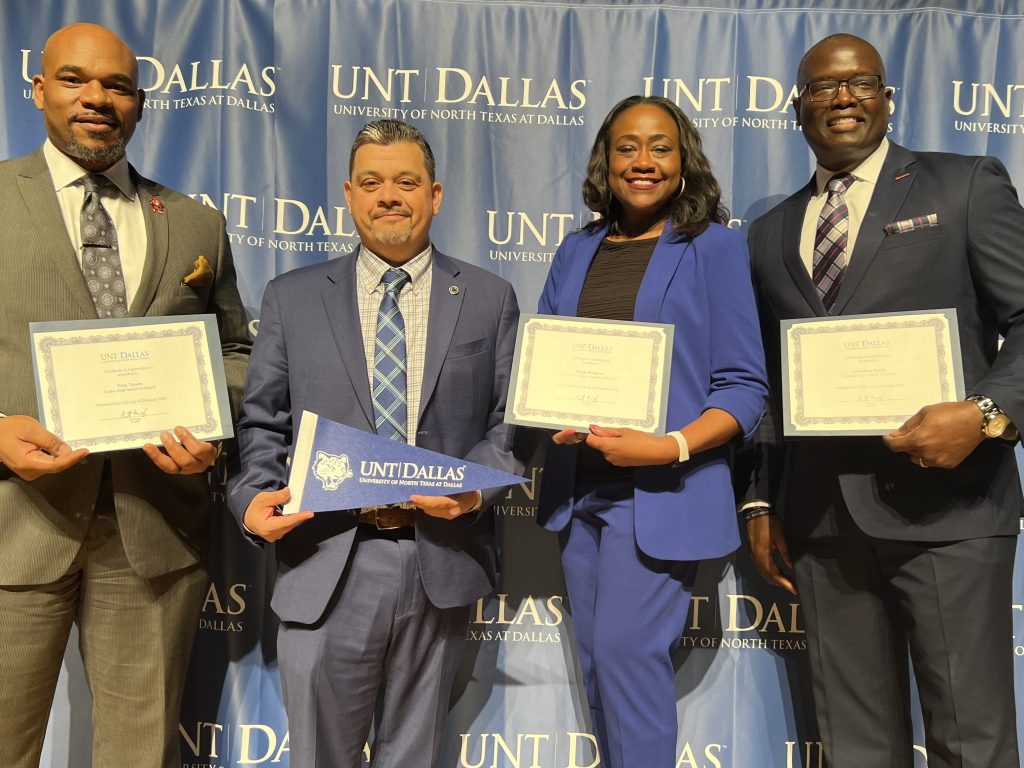 Principals of each school and Dr. Macario Hernandez, chief of staff at UNT Dallas Representatives from UNT Dallas presented the news to the principals of each school, District 6 Trustee Joyce Foreman, whose district includes the three schools, and Dallas ISD leadership during a presentation on Thursday, Feb 16. 
Principals of each school and District Six Trustee Joyce Foreman"We're excited for this opportunity and we are going to make sure we do everything we can to make this partnership work for our students," Trustee Foreman said.
The automatic conditional acceptance will remove barriers students may face when applying for college. Dr. Macario Hernandez, chief of staff at UNT Dallas and a graduate of Sunset High School, is excited that this partnership allows him to give back to his community. 
"It is an honor to give students an opportunity to go to college and show them they are college material," Hernandez said.
Students at each school will receive a letter from UNT Dallas with additional information regarding their acceptance.