Food and Child Nutrition Services (FCNS) has launched several new menu items based on a new, healthier smoked beef. The new entrees are being piloted at L.G. Pinkston High School.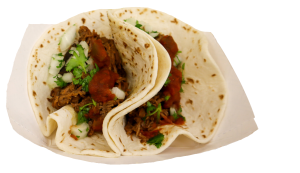 The smoked beef is prepared and seasoned with special spice blends created by Dallas ISD chefs, with decreased sodium content and enhanced flavor. The beef is slowly smoked at low temperatures for about 18 hours. It has been showcased at multiple taste-testing events attended by students and Dallas ISD team members to ensure the quality and richness of the product.
This new item allows different entrees to be created, such as a walking taco, street taco, and smoked beef barbeque on a bun. The walking taco, a fan favorite of surveyed students, will be served with reduced-fat Doritos and include ingredients that students can incorporate, such as cheese, sour cream, and a variety of other toppings. With the overwhelming success of the walking taco, Dallas ISD chefs applied the new concept into a regular street taco form and newly designed barbeque on a bun, all of which will be cycled to provide a variety of options using the smoked beef.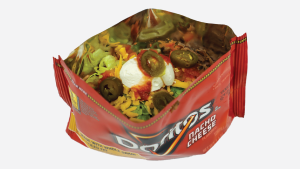 "The launch of these new food items is what excites our menu planning team to keep expanding our lunch menu and incorporating nutritious and expressive food that the students will gravitate to," said Michael Rosenberger, executive director of Food and Child Nutrition Services. "Nutritious eating doesn't have to mean sticking to characterless food, and this helps students eat what their bodies need in an enjoyable way."
The smoked beef menu items will be introduced at L.G. Pinkston High School on Jan. 18 and will be incorporated into the regular three-week cycle menu, at no cost to students.
For more information on new menu items coming soon, visit www.dallasisd.org/FCNS.