Umphrey Lee Elementary students and staff put on their aprons, transformed their campus into the U Lee Pizzeria, and cooked up a whole day of interactive learning.
Principal Stephanie McCloud and Umphrey Lee teachers organized this day-long activity to reinforce learning in areas of improvement in an exciting, engaging way.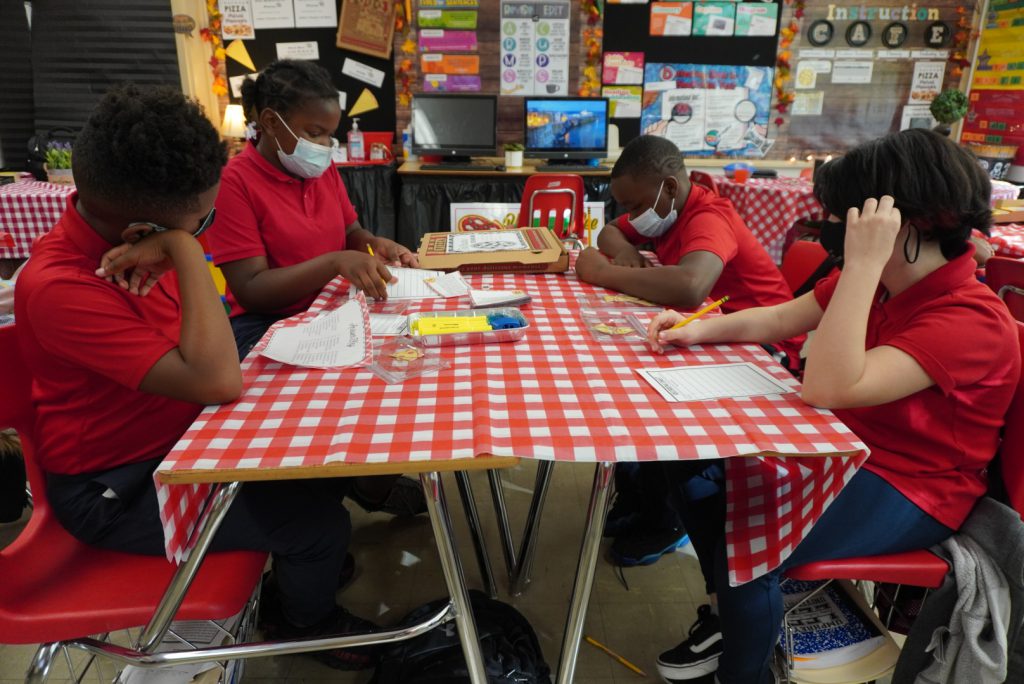 "The transformation idea really sparked during one of our professional learning community meetings," McCloud said. "We looked at our standards and we determined what skills the students needed to be engaged in. We saw that it was going to be fractions, and we said: 'What better way to really learn about fractions than to divide your pizza up in slices.'"
The desks in the classrooms were covered with red-and-white checkered tablecloths. Teachers divided students into groups and handed out large pizza boxes filled with hands-on learning materials. Students and teachers wore aprons and chef hats. The computer activities for the day were pizzeria-themed. And, at the end of the day, every single student got a cheesy slice.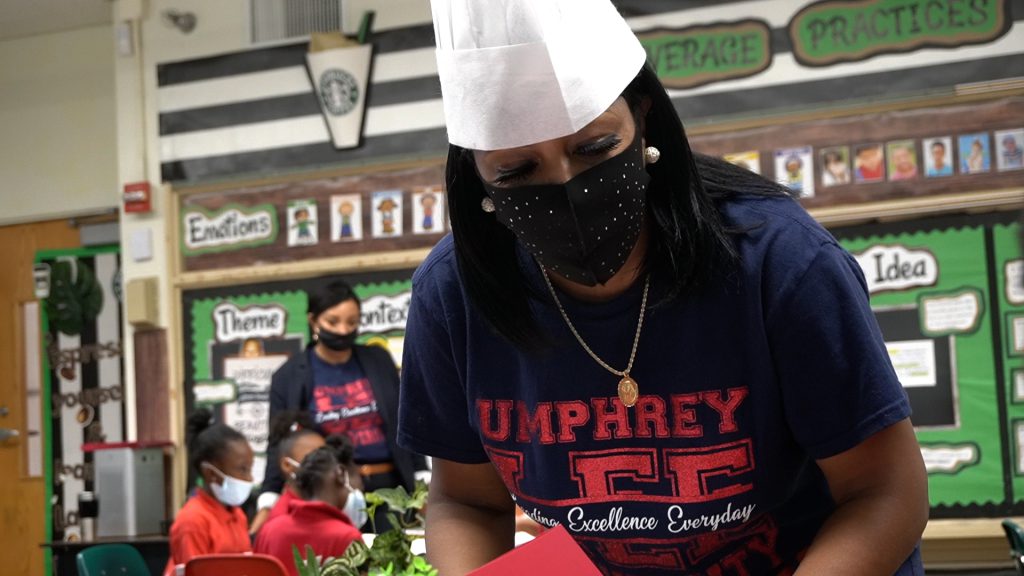 "Umphree Lee is an ACE Graduate school," McCloud said. "We are so excited and thankful that we had that opportunity and want to make sure that we ignite that excitement for learning. When we see our students every day, we want to make sure that they leave better than they came."
The U Lee Pizzeria is just one of a series of Umphrey Lee campus transformations. The event is part of a strategy where the staff agrees on a theme and decorates the whole school to get the students excited about learning. They do activities like this several times throughout the school year.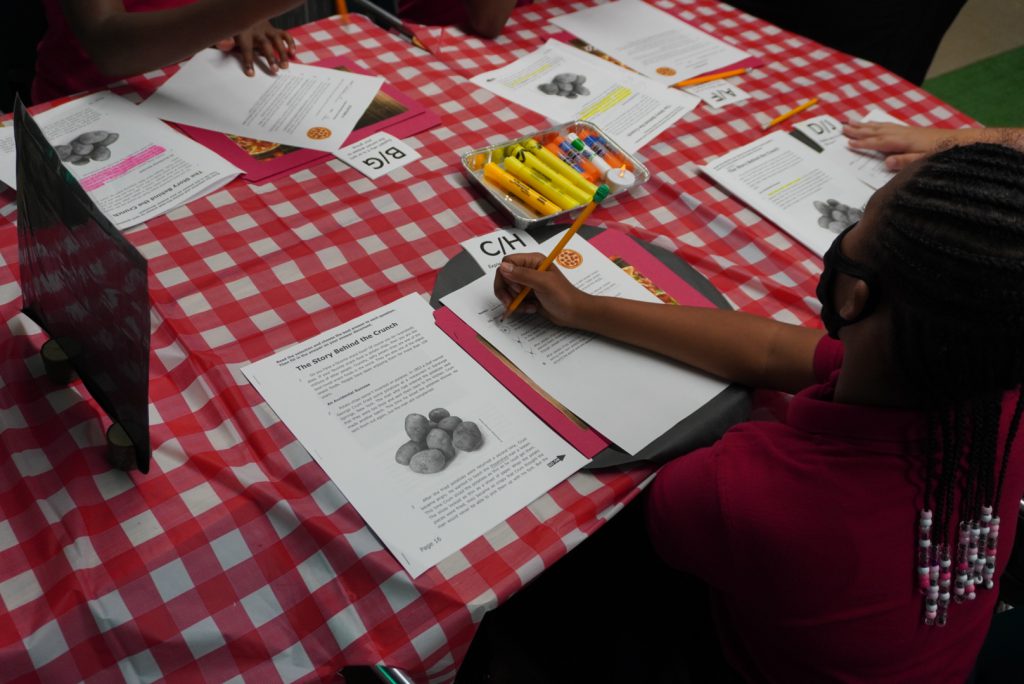 "You're going to hear their laughter," McCloud said. "You're going to see the smiles on their faces. And you're going to see the results of their work. The students transformed themselves with their aprons and their hats and felt like they were actual chefs. They looked at those skills, they looked at the questions and they were talking to one another about those skills."