It's 4 p.m. at S.S. Conner Elementary School's district-run afterschool program, and cheerleaders are pumping up a group of 70 students as they enjoy a healthy snack.
Now with full bellies and high spirits, the students go into classrooms and center themselves with deep breathing exercises and social and emotional learning practices. Then it's on to fun, hands-on learning and, at last, an epic game of kickball in the gym.
"Our students have so much fun here," said Erica Kennard, a media specialist at Conner Elementary who coordinates their afterschool program. "It's a wonderful opportunity to be involved with."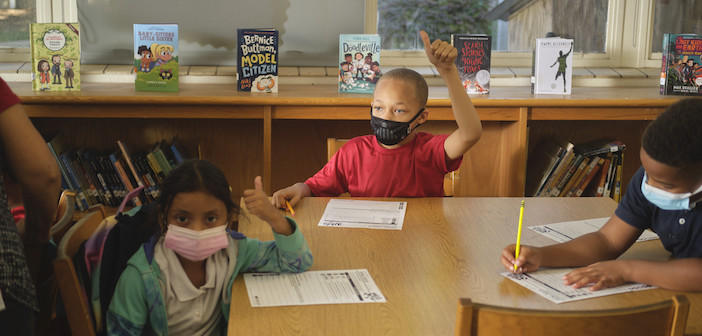 Conner Elementary is one of 56 Dallas ISD schools that have an afterschool program run by the district. This is the first year Dallas ISD has run its own afterschool programming, and Dallas ISD Extended Learning Director Merrill Devenshire said the goal is to expand to more schools in future years.
"Our top goal is to keep our kids safe and give parents a high-quality option for their student after the traditional school day ends," Devenshire said. "And by having our campus personnel run these programs, they know the students and what they need and how they can help them."
The 56 schools can choose from a variety of activities and content-specific curriculum provided by the Extended Learning Opportunities Department for their afterschool programming. Many of the activities and the curriculum reinforce what students are learning during the school day.
The district selected the initial 56 schools using an equity lens. The district-run program currently serves more than 3,000 students.
"The response so far has been overwhelmingly positive, and we are excited to watch this grow and serve even more students in the future," Devenshire said.