While getting his masters at Texas Southern University, Christopher Barksdale witnessed first-hand the power of a Historically Black College and University (HBCU).
"The education experience, pride, and mentoring, at an HBCU is like nothing else," Barksdale said. "Being able to see and learn from others who look like myself has truly paved the way for me to get to where I am today."
Today Barksdale is set to lead a new secondary school seeking International Baccalaureate candidacy that Dallas ISD and Paul Quinn College, an HBCU, are partnering together to launch in southern Dallas. Barksdale, who has most recently served as principal at the Young Men's Leadership Academy at Fred F. Florence Middle School, said the partnership with an HBCU will bring amazing benefits to students.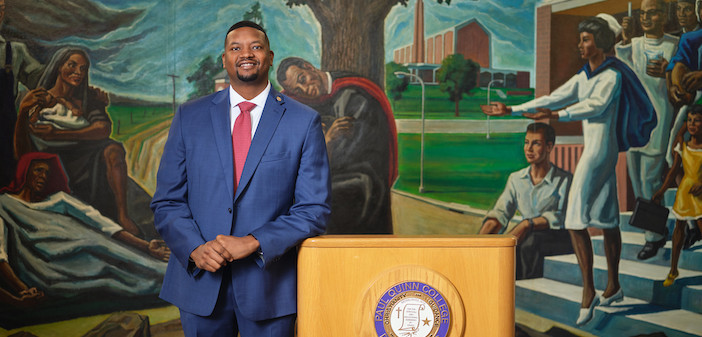 "This is a chance to eliminate education equity gaps and create a pipeline for students in middle school through college in the southern sector of Dallas," Barksdale said. "Black and Brown kids who maybe don't see themselves going to college will now have a firsthand experience with an incredible HBCU in their own back yard."The new school will open next school year and is currently accepting students in grades 6-7. Apply here.

Innovative opportunities
The school will be a 6-12 Transformation School, operated under the International Baccalaureate model (IB).
The IB model focuses on teaching students to think critically and independently and how to inquire with care and logic. IB's internationally renowned programs and curriculums are implemented in over 5,000 schools globally every day, in over 150 countries around the world.
Dallas ISD Transformation Schools offer specialized academic programming, similar to Magnet Schools, but they do not have academic entry requirements. These schools do not have attendance boundaries; any student can apply to attend a Transformation School regardless of where they live. Students are selected for enrollment through a randomized lottery, and transportation is provided within district boundaries.