As schools navigate uncharted territory during the coronavirus pandemic, the commitment to educate all students and serve families remains high.
Such is the case for staff at Jack Lowe Sr. Elementary School, a campus with approximately 580 students, a good number of them new to the country. School staff across the district, including Jack Lowe's team, found themselves needing to quickly implement plans that would allow them to equip students and families with the resources for at-home learning.
Robley Cash, coach at Jack Lowe, knew that some families would not have the means to drive to the school and pick up materials, so he volunteered to do at-home deliveries of laptops.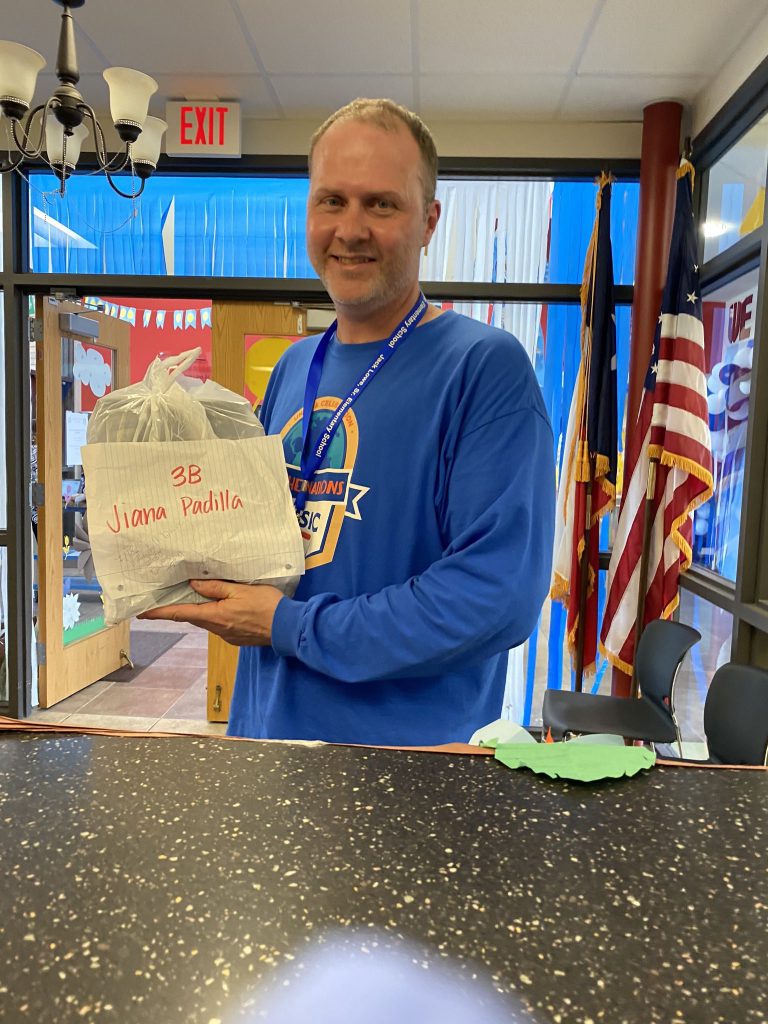 "With the health and social distancing recommendations that we are asked to follow, I was a little nervous about doing the deliveries, but was more nervous about our students not having the resources they need," Coach Cash said. "I didn't want students feeling alone. I knew if we could get them the technology they needed, we could communicate and they could see the faces of teachers who love them."
Coach Cash drove around the neighborhood and delivered laptops to about 30 students, many of whom were not expecting his surprise visit.
"Coach Cash was literally like a Domino's driver, so we called him the 'Education Driver,' as he stayed the entire day making deliveries," said Principal Sandra Barrios. "Had it not been for Coach Cash's dedication and service to our families, our kids would not have received 100% of the learning materials they needed during this time of crisis. In our neighborhood in particular, we know that Jack Lowe is a safe haven to our students, so we wanted to keep the normalcy as much as we could, and having these materials will help the kids feel more secure and emotionally stable."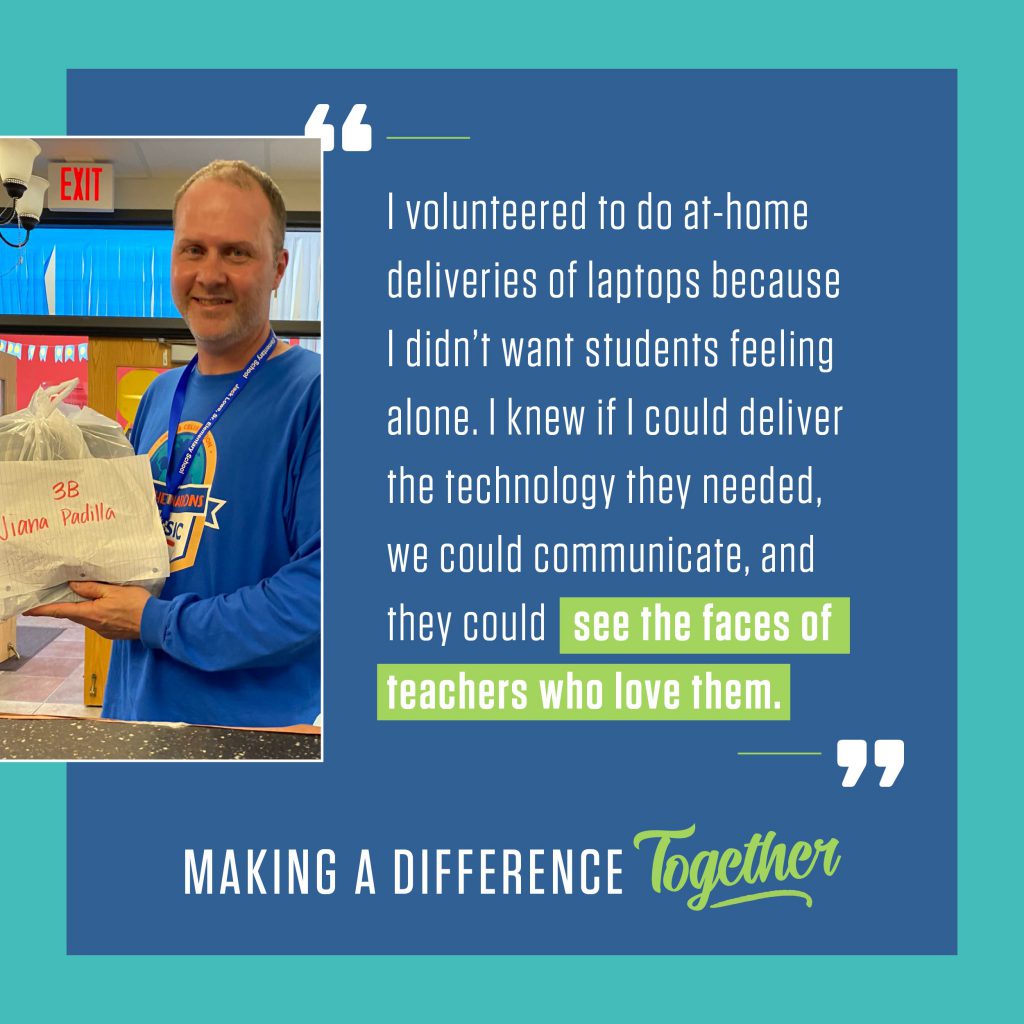 As the coach said, "Equity for all students and families is very important, especially during these times. The only way our students can continue to engage in learning is by having the resources they need. Seeing the students' smiles as I delivered them laptops warmed my heart and is the 'pick me up' that I needed."
Thank you, Coach Cash for helping us in Making a Difference Together!