Advanced Academic Services sponsored the first Dallas ISD Advanced Placement Summer Boot Camp on July 29. The AP Boot Camp provided support and resources to Dallas ISD students who are taking an AP course for the first time.
Through the boot camp, students gained exposure to AP-level coursework and developed skills needed to complete an AP class successfully. Students were engaged in experiences that encouraged teamwork and fostered communication, organization, critical reading, writing, and problem-solving skills.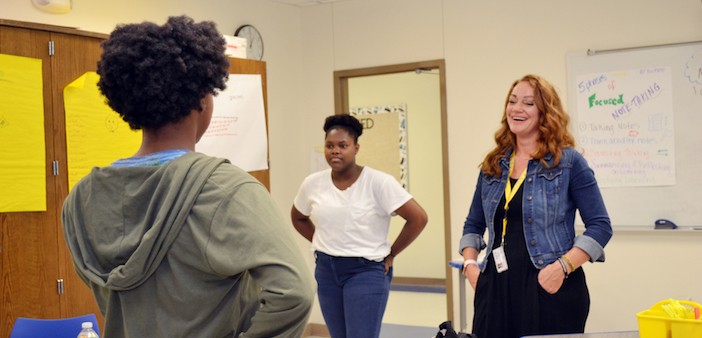 With each session, students learned time management, study skills, how to take practical notes, and gained a greater understanding of the AP Exam.
Advanced Academic Services thanked Wilmer-Hutchins High School for its hospitality and all facilitators involved in making the first Dallas ISD AP Summer Boot Camp a success. The department also shared thanks to participants for being exemplary students and for the diligence and hard work they put into their summer AP Boot Camp sessions.