The Dallas Independent School District announced today the appointment of Louisiana educator Billy Snow as the district's new Chief of Transformation and Innovation. Snow is expected to assume the assignment in May to replace Mike Koprowski, who left the district in February.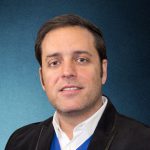 A veteran of 21 years in public education, Snow most recently served as the Transformation and Innovation officer for Caddo Parish Public Schools in Shreveport, LA., where he led the turnaround effort of historically underperforming schools through a partnership with the University of Virginia. Under his leadership, Snow led a number of district innovation initiatives, including the development of STEM programs and early college high schools. Snow also has central Texas roots and has served in Mansfield, Corsicana, and Mesquite ISDs as Area Superintendent, Principal, Assistant Principal and teacher.
Snow has received a number of accolades. His accomplishments include being named the Texas Elementary Principal of the Year in 2008 and National Distinguished Principal Finalist from Texas in 2011. His work with Title One schools earned him recognition by the University of Texas Center for Student Success.
Dallas ISD Superintendent of Schools Michael Hinojosa said he welcomes Snow's broad base of expertise in transforming campus academic climate and culture.
"Mr. Snow's extensive background in public education and his work in school transformation and innovation will prove valuable to our district as we expand our offerings and provide our students and parents with more choices," said Hinojosa. "We look forward to adding his significant depth of experience to our leadership team."
Snow holds a Master of Education in Educational Leadership from Texas A&M University-Commerce and a Bachelor of Science degree from East Texas State University. He is currently working on his doctorate in Educational Leadership from Tarleton State University.
"I am thankful for the opportunity to serve the students, staff and community of Dallas ISD," said Mr. Snow. "I look forward to continuing the work of providing our students and parents with more public school choice through the transformation and innovation of our campuses."