A recruitment fair Tuesday evening helped connect some of the top Dallas ISD teachers with principals at the district's six new ACE schools.
The ACE program, which stands for Accelerating Campus Excellence, staffs the highest-need schools with high-performing principals and teachers. Principals at the six new ACE schools helped interview and hire high-performing teachers on the spot at the recruitment fair.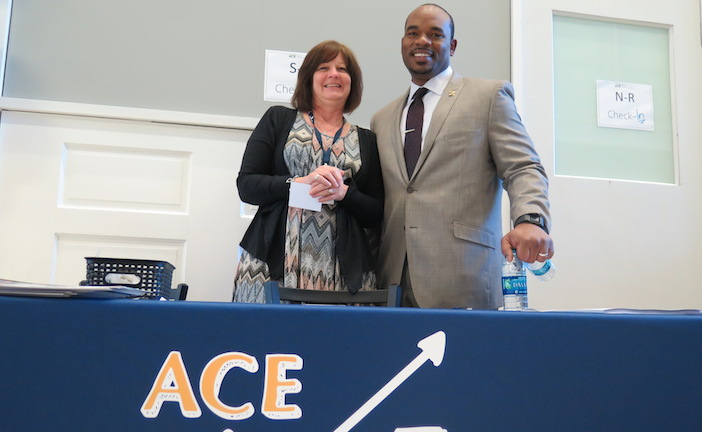 The recruitment fair was open to teachers rated Proficient I or above. Teachers who voluntarily choose to transfer and teach on an ACE campus receive an additional $8,000-$12,000 per year.
About 400 high-performing teachers signed up to attend the recruitment fair that looked to fill about 150 teaching positions.
Jolee Healey, executive director of ACE schools, told the auditorium full of high-performing teachers that working at an ACE campus would leave a big impact on the students who need it most. She said it would not be an easy challenge, especially at first, but that the challenge would pay off.
"Our mission is to prepare every student for the life they want to live after high school," Healey said. "Whether they want to go to college, a career or the military, what's important is that we have provided them with the tools they need to succeed, whatever their choice might be."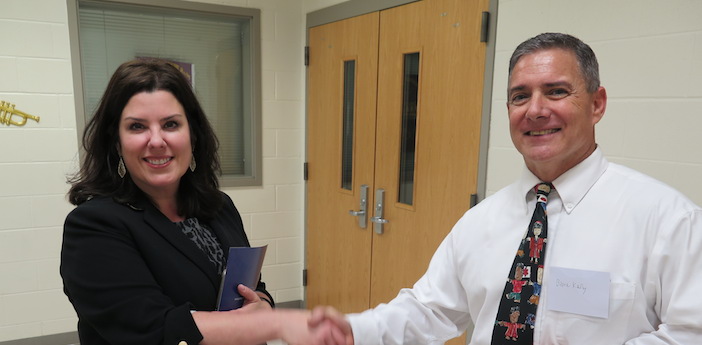 Following Healey's speech, the six ACE principals gave impassioned speeches on why teachers should join their campuses. The six new ACE principals and campuses are:
Thomas J. Rusk Middle School: Principal Juan Cordoba
F. Carr Elementary School: Principal Carlotta Hooks
N. Ervin Elementary School: Principal James Wallace
Onesimo Hernandez Elementary School: Principal Oscar Aponte
Edward Titche Elementary School: Principal Damien Stovall
W. Ray Elementary School: Principal Sheryl Wilson
Remarkable turnaround
The district launched the ACE program last school year at seven historically low-performing schools.
After just one year, six of those schools met state standards this year, and all seven campuses have shown significant improvement in student achievement. The district is looking to build on that success by bringing the additional six schools into the ACE program next school year.
Given the successes they have personally seen, teachers and staff at the existing seven ACE schools said they are excited about the program's expansion.
The existing ACE schools are Anne Webb Blanton Elementary School, Billy Earl Dade Middle School, Edison Middle Learning Center, Roger Q. Mills Elementary School, Umphrey Lee Elementary School, and Sarah Zumwalt Middle School.
More information about the ACE plan can be found here.