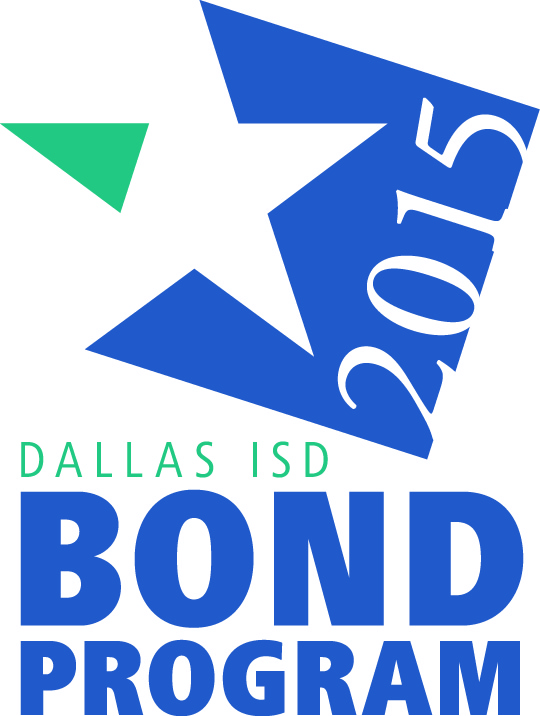 District trustees were briefed Thursday on a recommendation to proceed with phase 2 of the district's $1.6 billion 2015 bond program.
At Thursday's board briefing, Operations Chief Scott Layne recommended a list of 23 school renovation projects for phase 2 that he said are among the district's most critical infrastructure needs. The list includes seven high schools receiving renovations required to meet state requirements for implementation of career and technical programs. The total budget for phase 2 projects, listed below with the recommended architects, is an estimated $275 million. The proposed list of architects reflects a 50 percent participation of minority and women-owned businesses.
| | | | | |
| --- | --- | --- | --- | --- |
| Campus | Architect | | Campus | Architect |
| Paul L. Dunbar Learning Center | Harrison Kornberg Architects (HKA) | | Moises Molina High | Huckabee |
| Nathaniel Hawthorne Elementary | Studio B Architecture, Inc. | | Oak Cliff Transformation (Old Adamson High) | Corgan |
| John B. Hood Middle | Brown Reynolds Watford Architects (BWA) | | L.G. Pinkston High | Munoz & Company |
| James Hogg Elementary | JR2 Architects, Inc. | | W.W. Samuell High | Page Southerland Page |
| John Ireland Elementary | Archi*Technics/3, Inc. | | Alex Sanger Elementary | Hahnfeld Hoffer Stanford |
| Thomas Jefferson High School | VAI Architects, Inc. | | San Jacinto Elementary | SDS Architecture |
| Anson Jones Elementary | Alliance Architects, Inc. | | Seagoville Middle | Perkins + Will |
| Justin F. Kimball High | Moody Nolan, Inc. | | William B. Travis Academy | IDG Architects |
| Lakewood Elementary | T. Howard & Associates Architects, Inc. | | E.D. Walker Middle School | RPGA Design Group, Inc. |
| B.H. Macon Elementary | CaCo Architecture (Camargo) | | W.T. White High | WRA Architects, Inc. |
| Eduardo Mata Elementary | RGM Architects | | Ignacio Zaragoza Elementary | VLK Architects |
| William Brown Miller Elementary | Merriman Associates/Architects, Inc. | | | |
Selection of the schools reflects discussion in a recent board workshop where district leaders and trustees discussed options for the next round of improvements. Layne said he and his staff selected the phase 2 schools based on a revised Facility Condition Index that prioritized renovation projects to include the schools with the greatest immediate needs. The 2013 Parsons Report that assigned an FCI to schools based on a 2013 assessment was a major factor in the selection of the phase 1 projects.
Layne said his team based the phase 2 recommendations on revised FCIs that reflect improvements made to schools since 2013. The list also reflects the reality of falling student enrollment and plans to consolidate several campuses with low enrollment and to build fewer new schools in favor of more renovation projects.
Phase 1 projects approved by trustees more than a year ago are now in the design phase with construction expected to begin on most projects this summer. To accelerate upgrades to critical need schools, Layne's recommendation is for phase 2 projects to begin immediately and follow the same timeline as phase 1 with completion expected in September 2019.
The list of phase 2 projects includes schools in every trustee district. With its emphasis on schools in the greatest need, the list is expected to receive approval at the Feb. 23 board meeting.
At a meeting with parents on Wednesday, Superintendent Michael Hinojosa complimented Layne and his team on their fresh approach to prioritizing construction projects. He described it as a "worst first" philosophy that places first priority on the schools that are most in need.