It's a fair statement to say students and staff at Fred Florence and Balch Springs middle schools are beyond excited about the upcoming school year when both campuses will transition to gender specific schools. It is also fair to say that parents and community members are equally pumped about the seeds of opportunity being planted through this bold approach to achieving academic excellence.
"I love the idea because I feel like the students are going to be more focused on what needs to be done," said Balch Springs parent Margarita Padron.
This fall, the Young Women's STEAM Academy at Balch Springs Middle School and the Young Men's Leadership Academy at Fred F. Florence Middle School will launch with open enrollment, available to any middle school student in the district. Students are already anticipating the new opportunities.
"I'm extremely excited because I want to see how it will change the learning environment," said Jazlyn, a student at Balch Springs. "I think it will be really good."
Students at both campuses have participated this year in a pilot program offering a select number of single-gender classes to get a feel for how the program would work.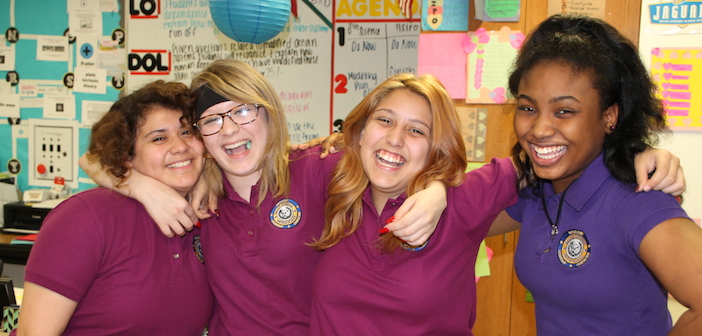 The experience has been more than promising. When students were asked how it feels to take classes with only students from the same gender, they all seem to view it as a positive experience.
"I like taking classes with just boys," Florence student Samuel said. "I think I learn better because I'm more focused on my grades rather than on girls."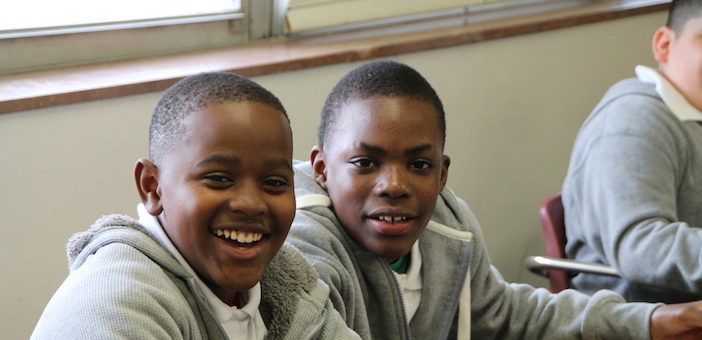 Principals at the helm of both schools are also anticipating this major transition—one that they both feel will bring more engagement and opportunities to students and the entire community.
"The opportunity to have gender specific schools that will focus on rigorous academics while growing our students, socially and emotionally, is a game changer," Florence Principal Dawn Walker said. "This will not only affect the students but the community as well. Florence Middle School plans to partner with the Boy Scouts of America to provide a rich leadership component that will mirror none other. Exciting things are happening in the Pleasant Grove and Balch Springs area!"
Each school is holding Open House events to showcase what they will offer and answer questions from parents and community members. Representatives from both schools will be on hand at each event, which will be held from 5 to 6 p.m. on the following dates:
At Balch Springs MS: April 5, April 19, May 3, May 17
At Fred Florence MS: April 7, April 21, May 5, May 19
Dallas ISD's experience with its single-gender schools has been positive. Irma Lerma Rangel Young Women's Leadership School opened in 2004 and the Barack Obama Male Leadership Academy at B.F. Darrell opened in 2011. Both schools have maintained an excellent record of academic achievement since their inception.
"We are excited to offer this opportunity to our girls," Balch Springs Principal Clarita Rivera said. "Many professional women who are at the top of their fields attended an all-girls school and credit them for much of their success. These schools provide an incredible environment for young girls to gain confidence and achieve excellence."
Dallas ISD will also open the Solar Preparatory School for Girls, which will be available to students across the district this fall.