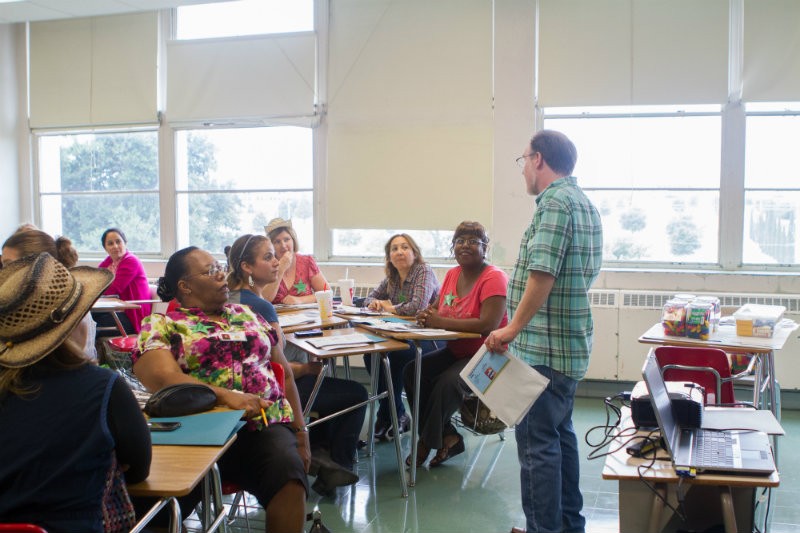 Some teachers feel called from an early age to enter the profession, but for others that realization comes later in life. For degreed professionals looking to transition into teaching from another career, the Compass Alternative Certification Teacher Academy of Dallas ISD offers a clear path to certification.
"Compass, our newly redesigned Alternative Certification Teacher Academy, will provide an intensive practice-based training to ensure new teachers master the most essential skills necessary to be successful on the first day of school," explained Meredyth Hudson, executive director for Alternative Certification and Special Systems.
Those completing the application process and accepted into the program will go through an intensive seven-week training over the summer, including classroom teaching and coaching from veteran teachers. Candidates will then start a one-year teaching internship in August with an assigned effectiveness coach who will support and guide the teachers during their first year. All those who complete the training and pass the Compass Performance Screen are guaranteed a position in the district.
"We are looking for people from across our community to join our efforts to transform Dallas ISD. We need more people to think differently and act courageously to improve academic achievement for our students," said Dominique McCain, senior talent leader for Alternative Certification. There is a particular need for teachers in the areas of math, science, bilingual education, elementary education and special education. Those interested in these areas are encouraged to apply early to qualify for a position or scholarship.
Applications are now open. Visit the Compass Alternative Certification Teacher Academy website to learn more, and start on your path to a career as a Dallas ISD teacher.