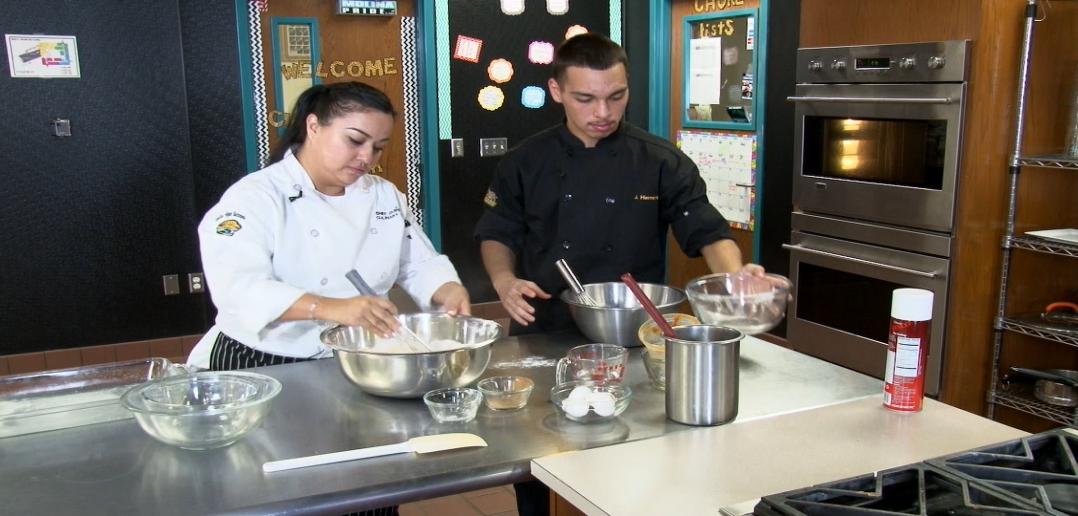 Editor's note: During Dallas ISD's Winter Break, The Hub will take a look back at some of the best and most popular stories. This story was originally published on Dec. 8, 2014.
Tis' the season for sweet treats and baking at home. Our teachers and students at Moises E. Molina High School have the perfect recipe that is easy and tasty. Enjoy!
Pumpkin Bread Recipe
Ingredients
3 cups sugar
1 cup vegetable oil
4 eggs, lightly beaten
16 ounces canned unsweetened pumpkin
3 1/2 cups flour
2 teaspoons salt
2 teaspoons baking soda
1 teaspoon baking powder
1 teaspoon nutmeg
1 teaspoon allspice
1 teaspoon cinnamon
1/2 teaspoon cloves
2/3 cup water
Directions
Preheat oven to 350 degrees. Butter and flour 2 9 by 5 loaf pans. Stir together sugar and oil. Stir in eggs and pumpkin. Combine dry ingredients in separate bowl. Blend dry ingredients and water into wet mixture, alternating. Divide batter between two loaf pans. Bake for 30 to 40 minutes or until cake tester comes out clean. Let stand 10 minutes. Remove from pans and cool.