At the age of 14, Luis Juarez never imagined he would be a teacher in the United States.
Having just arrived to the country, learning a new language and entering a new school, Juarez admits, "the odds were against me."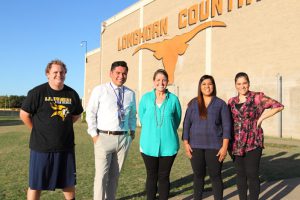 Throughout the years, Juarez found his momentum. With the support of dedicated teachers graduated from W.T. White High School, went on to attend the University of Texas at Austin and now teaches bilingual math and science at William Lipscomb Elementary.
Juarez's story, while particular to him, is not all that different from many Dallas ISD alumni who find themselves returning from across the country to serve in their home district. W.T White is a great example of the many Dallas ISD high schools that have alumni returning for more than just homecoming games.
This school year, there are more than 11 first-year teachers who also happen to be W.T. White alumni from different graduating years. They teach at various elementary, middle and high schools across the district.
Sarah Mitchell, 2009 W.T. White graduate says, "I came back because I wanted to teach students who were in similar situations as mine, and what better way to do so than to go back to my roots."
Many other alumni agree. Giving back to where it all began for them is more than just a regular 9-5 job. For instance, Wendy Camarena, a 2006 White graduate says, "I see part of me in my students and because of that, I feel like I can help them with their needs so that they are successful."
For other alums, becoming a teacher is a tribute to their great years in the district.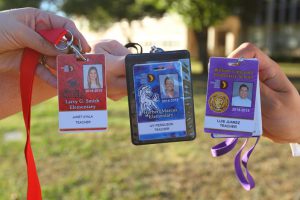 "My high school played, perhaps, one of the biggest roles in my decision to become a teacher. The school, memories and culture were all some of the best years of my life," said Grace Knott, a 2008 graduate. "If the other W.T White alumni feel the same way, it's no wonder they became teachers too!"
John Meyer, 2010 graduate and Teach for America fellow, shared Knott's sentiments.
"I think the fact that we are now teachers speaks to the profound impact that a lot of the staff had on us when were students at W.T. White."
Alumni have been returning to Dallas ISD as teachers for decades. That is something that W.T. White Principal Michelle Thompson says is the mark of a good school.
"To have alumni from the same school all return as teachers to other schools means that we did something right," said Thompson. "It is a privilege and speaks volumes about the work that teachers do to impact their students."
For Ivy Ferguson, a 2004 W.T. White alumna, becoming a teacher might have been more about following a family tradition. "My mom has been teaching at W.T. White for 16 years, and she loves it. As a student I never realized how hard she worked. Now that I'm a teacher, I want to provide my students with the same nurturing education my teachers provided me."
The factors that influenced these alumni to return vary, but they all stand firm on one belief- teachers make a difference.
Juarez knows this firsthand.
"I think it's great to have Dallas ISD alumni in our schools to not only motivate our students, but to be living proof that goals and dreams are within reach regardless of what obstacles we face along the way."
Photo: W.T. White alumni who are in their first year of teaching in Dallas ISD are, left to right: John Meyer (Pinkston High School), Luis Juarez (Lipscomb Elementary), Ivy Ferguson (Marcus Elementary), Leslie Que (Burnet Elementary) and Janet Ayala (Larry Smith Elementary).
W.T. White alumni first-year teachers:
| | |
| --- | --- |
| Janet Ayala | Larry G. Smith Elementary |
| Wendy Camarena | William L. Cabell Elementary |
| Ivy Ferguson | Herbert Marcus Elementary |
| Luis Juarez | William Lipscomb Elementary |
| Grace Knott | H. Grady Spruce High School |
| John Meyer | L.G. Pinkston High School |
| Sarah Mitchell | Roger Q. Mills Elementary |
| Taylor Nabors | Roger Q. Mills Elementary |
| Leslie Que | David G. Burnet Elementary |
| Ivonne Rojas | Henry B. Gonzalez Elementary |
| Yuliana Vasquez | William L. Cabell Elementary |