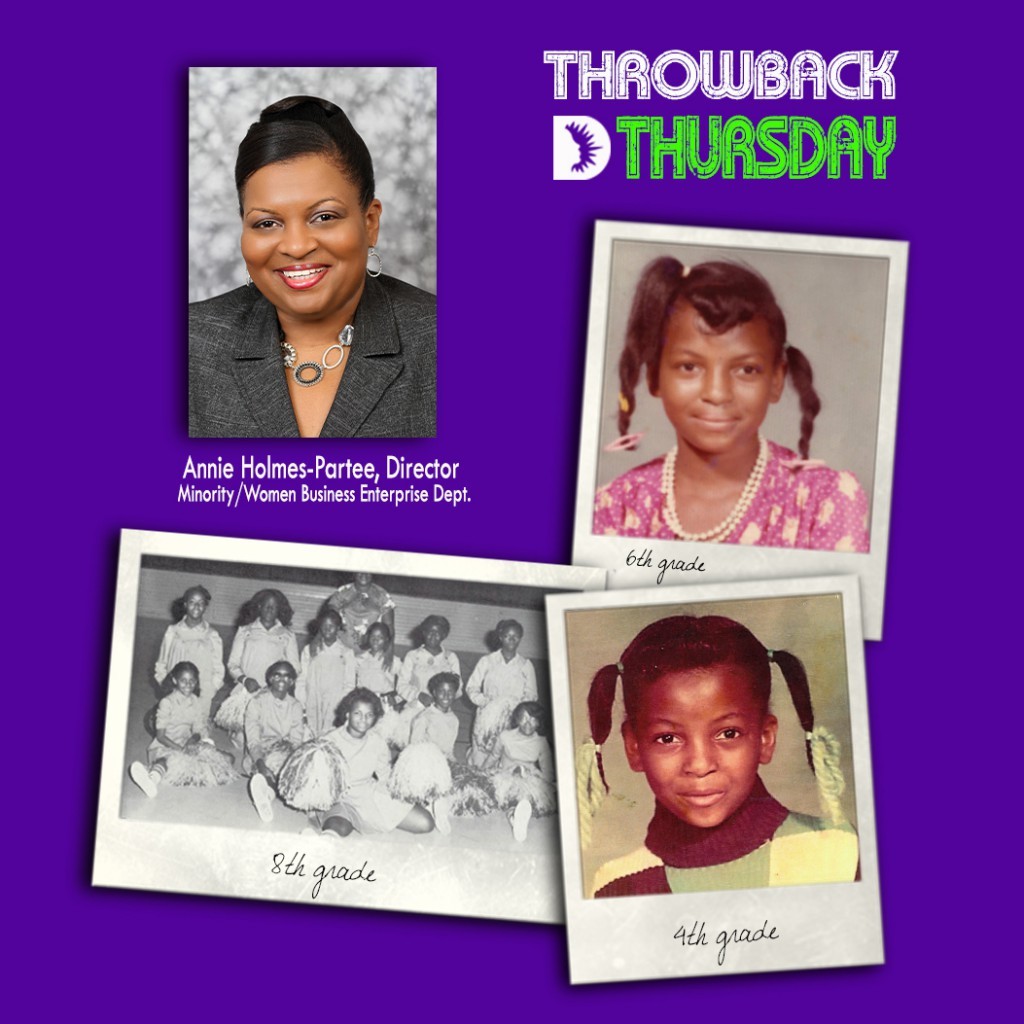 Today's Dallas ISD interesting personality for Throwback Thursday is Annie Holmes-Partee, director of the Minority/Women Business Enterprise Department. She has been with Dallas ISD for 15 years. Annie truly enjoys coming to work every day because of the dedicated, professional, and giving people she has the pleasure of working beside.
Annie says she is most driven by having the privilege of assisting companies that have been historically underutilized. The phrase that comes to mind that she shares is "' … for such a time as this.' I'm in this position – at this time – to make a difference."
When asked about her favorite food, Annie shared that she wished it were baked chicken, but it's exactly the opposite…fried chicken! She is still making career moves as she recently accomplished her designation as a Certified Texas School Business Specialist! Join us in congratulating Annie Holmes-Partee.