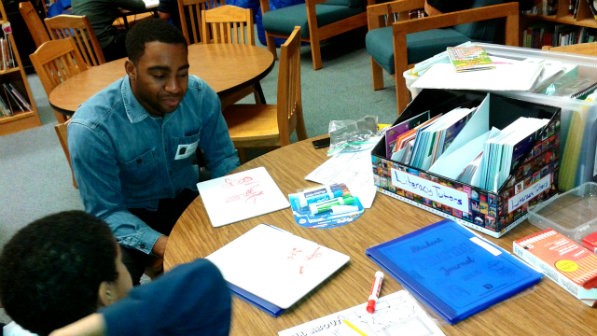 UNT Law student Alfred Blue does a superhero-themed 'get to know you' activity on his first day of tutoring at Cesar Chavez Learning Center
Last week, a group of students from UNT Law School began tutoring second-graders at Cesar Chavez Learning Center. Each tutor is matched with two different students who they work one-on-one with during 30-minute tutoring sessions. Tutors will work with the same students throughout the school year, building strong relationships that will allow them not only to strengthen student's reading skills, but also to serve as role models and mentors who will leave a lasting impression.
If you would like to IMPACT a student's future, learn more about the Dallas ISD literacy tutor initiative here or head straight to the sign-up form here.