Monday, Oct. 6 is Child Health Day, a day dedicated to promoting the importance of providing healthy lifestyles for children in the U.S.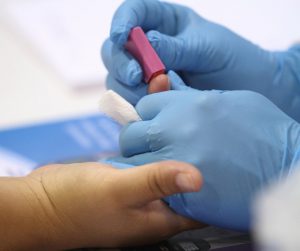 In conjunction with Child Health Day, the Health & Physical Education and Educational Technology departments are preparing to launch a virtual site for homebound students. The site will offer physical activity sessions via videos to encourage the students to participate in a variety of activities from home.
Child Health Day promotes a comprehensive approach to child health by creating healthy, safe environments for children, providing proper nutrition and regular wellness checkups, increasing physical activity and ensuring adequate mental and physical health for every child.
On this day, schools, agencies and other organizations that serve children are encouraged to spend time participating in activities that promote healthy lifestyles.