Young women who want a shot at entering career fields in science, technology, engineering, and mathematics are preparing to attend a unique conference aimed at keeping them on the right path for their future.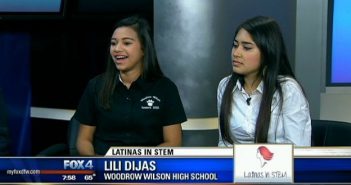 The free Latinas in STEM conference on Saturday, Sept. 26, at Woodrow Wilson High School is fully booked for both students and parents. Hundreds of girls aspiring to work in a STEM area have signed up, while more have been put on a waiting list to attend.
Two of the conference participants, Lili Dijas and Alejandra Magdalena, seniors at Woodrow, sat down with Fox 4's Good Day to talk about how they are inspired by a science-technology seminar.