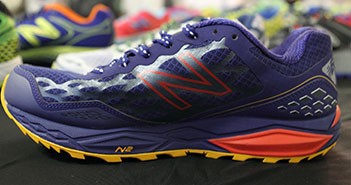 Students at Louise Wolff Khan Elementary School are ready to get racing. In an effort to increase awareness about physical fitness and active, healthy lifestyles for students and their families, 200 students were encouraged to participate in the 2014 Cigna Mayor's Race 5K and Fun Run Presented by Oncor. The event is set for Saturday, Dec. 13, at Reunion Park in downtown. The event is free to all Dallas ISD students and teachers, and transportation will be made available to and from the race.
The pep rally and presentation on Tuesday, Sept. 16, kicks off the 3 Months to 3 Miles Program, which is designed to help participants train for the 5K and Fun Run with daily exercise. Representatives from Metro PCS, Dallas Police, Cigna, Methodist Health System and Radio Disney helped students and their families get excited about training for the event.
"Today is about helping [students]understand what it means and what it takes and what it means to be healthy," said Khan Principal Monica Marquez.
Lamonte Thomas of Cigna explained to students that exercise doesn't just condition the body, but the mind as well.
"When you are moving and running, you aren't just helping your legs get stronger, your brain is getting stronger, too," said Thomas. "Kids that are active sleep better, and if you sleep better and eat better, then your brain will get the nourishment it needs and it, too, will grow, just like your muscles."
Dallas Marathon Chairman Kevin Snyder talked to kids about how to train for the event using the 3 Months to 3 Miles Training Program and challenged students to participate in the December event.
The Cigna Mayor's Race Presented by Oncor, launched in 2003 by then-Mayor Laura Miller as a way to encourage school kids to become more physically active, has blossomed into an ideal warmup event for marathon participants and their families.
After the pep rally, selected students were fitted for new running shoes to help them during training and at the event.
Read more about the event here. https://www.dallasmarathon.com/mayors-race-5k/
To register for the event, visit https://www.dallasmarathon.com/register-to-run/ .