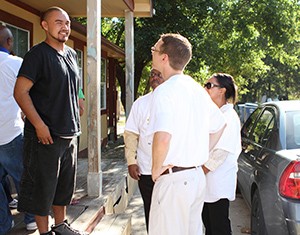 Operation Comeback returns this year as the district steps up its efforts to locate students known as "no-shows" who have not shown up for the first weeks of school. During the next few weeks, district staff will attempt to connect with these students to convince them to return to school or determine if they have moved out of the district.
As part of Operation Comeback, district staff will operate a phone bank Sept. 10-19 in an effort to call no-show students. The initiative will culminate in a neighborhood walk on Saturday, Sept. 20, as staff, community leaders and volunteers fan out across the district to visit the student's last known home address to talk with the students and their parents.
Select schools in each feeder pattern will be open on the day of the walk for students who need to enroll.
This year marks the fifth year the district has participated in the initiative, which not only works to ensure students are in school to take advantage of every instructional opportunity, but also helps clear students from the roster who are longer in the district.