Gil Garza, Dallas ISD's new director of athletics, has penned the following open letter to the community.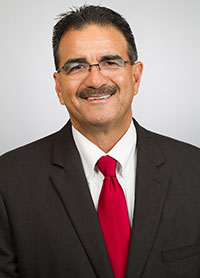 As I begin my second month in the Dallas ISD as the director of Athletics, I am even more excited about the possibilities we can achieve as an athletic program. What I am most excited about is the students we serve. I have seen our students compete in many different sports, and I am thrilled to see the spirit with which they perform while representing their schools.
I have also found we have some great coaches and a special group of trainers who are committed to teaching and working with our athletes to help them reach their potential. Besides achieving on the field, we realize the importance we play in getting our students college-ready. Only a handful of athletes are fortunate enough to advance to play collegiate or professional sports, but it's the lessons we learn about life, by participating in athletics, that are most important.
Our vision and plan is to ensure our department assists coaches, administrators, parents and schools in understanding and abiding by UIL rules and policies to ensure our athletes enjoy successful seasons. We also want to be transparent in everything we do, and we want to connect with the community whenever possible. We feel we are "sitting on a gold mine" and we want to find those diamonds and make them shine.
See you at the games.