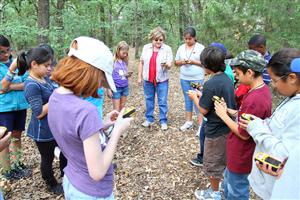 The North Texas area is home to some of the most innovative and highly-regarded venues featuring the arts, culture, history and science, but often these experiences are inaccessible to Dallas ISD classroom students because of lack of funds. To help bridge the gap, Target's corporate responsibility group offers grant funding.
Now through Oct. 1, K-12 educators can apply for up to $700 to support a field trip that provides an engaging learning experience for students.
A description of the field trip and its objectives.
Benefits to the students, with reference to the overall experience, how it relates to the curriculum and the total number of students who will participate.
How the funds will be used.
Field trips must be taken between Jan. 1, 2015, and the end of the current school year.