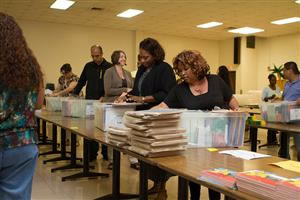 On average, Dallas ISD teacher salaries are well above those of other school districts both in the metroplex and across the state.
In 2014-2015, along with some central, maintenance and security staff, teachers will receive a three percent increase in lieu of a step increase. Salary increase
Other staff members including principals, academic coordinators, academic facilitators, and instructional coaches will receive a raise based on a revised pay scale to be applied to their positions.
Read additional coverage on employee compensation increases based on the June 26 Board of Trustees' budget approval here.