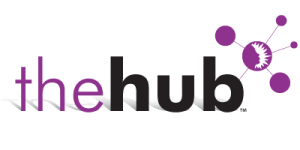 Hub (noun). The center of activity or interest; a focal point. A hub is the center around which all things revolve. A hub, much like communications, connects individuals to people, places, and things of interest. In Dallas ISD, there is fervent desire to effectively communicate with parents, students, staff and community members in a way that earns respect and garners positive interest and engagement.
Parents expect more. Staff members expect more. Community members expect more. And we hear you. The Dallas ISD Communications Department is thinking differently and acting courageously as we rethink how communications are delivered. And we have a solution—The Hub.
Today, the communications team launched The Hub – a one-stop shop connecting readers to the personalities, places and perspectives of Dallas ISD. So just what can readers expect to see when they visit The Hub?
In Headlines, readers will find up-to-the-minute news.
"News Briefs" will include announcements of important school and district events and activities along with feature videos.
"Nota Escolar" will bring the latest news to our Spanish readers.
"Inside Dallas ISD" will take an in-depth look at the students, staff, and community members who are making a difference in the lives of our students.
"See It Again" will feature stories that we want to give visitors a second chance to read.
Lastly, "Tidbits" will provide quick and interesting snippets of information that we believe our readers will find valuable.
Hub readers can also check out the district's latest Twitter feed and download our mobile app, all part of our commitment to make The Hub a one-stop shop dedicated to bringing our readers the freshest, latest news of Dallas ISD.
The communications staff is also committed to increasing transparency and bringing readers breaking news first – even when the information may be uncomfortable and/or difficult to deliver. Quite frankly, we seek to be the go-to news source for the Dallas Independent School District for parents, students, neighbors and the community at large.
Welcome to The Hub.